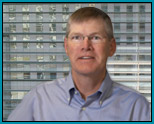 Mr. Congleton is the managing partner and co-founder of Value Sourcing Group who has more than 40 years of IT and telecommunications experience, including over 20 years of telecom contract negotiations work.  He has been involved in all aspects of telecommunications sourcing, sales, and support and has developed key relationships with numerous global clients. 

Mr. Congleton initially gained broad high-technology and telecommunications industry expertise during 27 years of management roles at AT&T. His last assignment with AT&T was Contract Negotiations Manager where he developed complex offers, terms and conditions, and, pricing and sales strategies to successfully close major customer contract negotiations. 

Afterwards and during his 5+ year tenure as a Director for META Group Consulting, Mr. Congleton developed and enhanced key telecommunications sourcing strategy deliverables, contract negotiation tactics and price benchmarking metrics.  Most recently, he was Vice President, Strategic Sourcing Group at ProfitLine, Inc. 

In this capacity, Mr. Congleton served as one of two senior telecommunications negotiators for major client projects for both wireline and wireless services.  He has successfully negotiated over $300M in savings and improved performance for numerous Global 1000 clients. 

Mr. Congleton graduated from Old Dominion University with a Bachelor's degree in Business Administration and performed graduate work at the University of Richmond (Virginia).  He is a past member of the Society of Telecommunications Consultants (STC).


Expertise: Carrier Contract Negotiations, Telecommunications Sourcing Strategies, RFP and Carrier Negotiations Preparation, Price/Rate Benchmarking