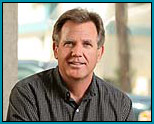 Mr. Suttles has leveraged his more than 35 years of experience in the field of IT in helping numerous Global 1000 companies develop and implement strategies for telecommunications services procurement, relationship management, carrier negotiations.  He s a co-founder of Value Sourcing Group. 

Mr. Suttles most recently was Vice President, Strategic Sourcing Group at ProfitLine, Inc.  In this capacity, he worked with numerous large enterprise clients as a senior negotiations expert delivering exceptional savings results.  For the prior seven years Mr. Suttles was a META Group Consulting Vice President, where he built and led the Telecommunications Sourcing and Procurement Strategies practice. 

In these capacities he was highly successful in negotiating numerous "Best in Class" multi-million dollar telecommunication contracts generating savings of over $275 million for his clients.  Prior to joining META Group he was the program manager for the Atlanta Committee for the Olympic Games and was responsible for the procurement strategy, selection, architecture design, and management of more than $120 million of IT services and products. 

His team was responsible for providing the voice, data, and video services supporting the data center, help desks, voice and video networks, and overall support functions of the 1996 Olympic Games. 

From 1992 to 1996, Mr. Suttles was the Director of Strategic Planning for AT&T Network Systems in Atlanta, GA, providing leadership for its IT strategic planning functions.  He is an Alumni of Virginia Commonwealth University and has completed advanced Executive Management programs at MIT.
Expertise: Carrier Contract Negotiations, Telecommunications Sourcing Strategies, Project Management, Strategic and Tactical Planning, Rate/Price Benchmarking.